Newer posts are loading.

You are at the newest post.
Click here
to check if anything new just came in.
Table Saw Safety: How Safe Is Safe Enough?
Bosch Power Tools - 4100 Table Saw Product Video
A roller that is turned slightly can pull your work in one direction or the other, creating sideways pressure on your saw blade and causing bindingand in worst cases, a dangerous kickback. You can avoid that problem with high-quality ball rollers, which allow the workpiece to move in multiple directions. Build a Temporary Table With a few sawhorses and a couple sheets of melamine-coated particleboard, you can build a decent out-feed table large enough for lightweight sheet goods. This can be helpful when cutting thin sheets such as paneling or wainscot. Just be careful not to block access to your saw's emergency shutoff switch or other safety features. Make Multiple Passes Don't ask too much of your motor by trying to cut material that is too thick, large, heavy, or dense. Entry-level table saws often have comparatively low-power electric motors. Just because the blade on your saw extends 3 inches above the table doesn't mean the motor can handle cutting 3 inches of solid lumber, especially if the cut is long. (Short crosscuts are quicker than long rip cuts, which clog the blade and heat it up.) Make deeper cuts with multiple passes, raising the blade a little more with each pass. Just be sure to make each pass at a cutting depth that your saw can handle.
To get the very actual translation in addition to each and every supplementary photos as well as footage, pay a visit to http://www.popularmechanics.com/how-to/blog/5-tips-to-get-the-most-from-your-table-saw-15773115
Table Saw Stand is lightweight and portable.
a true sliding table saw I am not keen on government sticking its nose even further into matters that it does not NEED to be in. If you buy a saw without SawStop protection and you subsequently lose a finger or four, sorry, tough luck. You made a choice in your purchase. I do think that the other manufacturers should offer equipment with this as an option. (But I am sure their lawyers have a LOT to say about it.) Brad of Tennessee: The government cannot legislate out stupidity. If you operate a saw, or anything for that matter, without the safety devises installed properly, you get exactly what you deserve. Dan H. of Pennsylvania: I think everybody's initial reaction is reasonable. Nobody likes the thought of losing a finger, or worse having an employee loose a finger or worse when the technology is there to prevent it. Asking the Government to step in though and mandate a single manufacturers technology isn't right either. Ed of Colorado: The article seems to be very good at addressing the painful facts of using this safety device for manufacturers, the additional cost of bringing the safety feature to the market place and the that it will raise the price of table saws for the consumer. What I dont see referenced is the equally painful facts and cost associated with the injuries such as medical, workers compensation insurance, disability insurance, product liability insurance and the legal suits/cost of manufacturers, employers and victims.
For the purpose of a initial form consisting of nearly any second screen images and even movie clip, drop by and see http://www.woodworkingnetwork.com/wood-blogs/fine-woodworking/custom-rich-christianson/Table-Saw-Safety-How-Safe-Is-Safe-Enough-130851323.html
The premier model 4100DG-09, 10-inch Portable Jobsite Table Saw, incorporates all the new Bosch features and enhancements, including two industry-first innovations. The first, a Digital Rip Fence, incorporates a special high-visibility LCD gauge and display, which magnetically attaches to the robust and accurate Bosch SquareLock Rip Fence. Designed for maximum trueness, any measurement is accurate to 1/32-inch, while offering readouts in increments of 1/8, 1/16, and 1/32-inch and metric within 0.5-mm. The display is manufactured of die cast aluminum to withstand the worst jobsite abuse and climates. Now, carpenters, remodelers, cabinetmakers, and more can look forward to quicker initial set-up prior to cut, infinite repetitive cut capabilities, less material waste and the precision required to accomplish the highest quality work. The second, the Bosch Smart Guard System, is a ground-breaking new design for portable table saws that includes a blade guard, riving knife and anti-kickback pawls. All three elements are modular and tool free, so users can quickly and easily remove or add each component independently based on the task. The blade guard is particularly user-friendly with a new split-guarding innovation that offers optimal line of sight and maximum protection, no matter the intended amount of material removal. The riving knife, which prevents material from pinching the saw blade, offers three positions: 1) full upright as a riving knife, 2) middle as a "splitter" for thicker pieces without the guard or anti-kickback pawls and 3) below the table surface for "non-thru" cuts. The anti-kickback pawls help control materials in a potential kickback scenario. The entire system is the easiest and most convenient table saw guarding solution on the market.
Just for the main main edition specifically any type of ancillary videos or possibly clip, browse http://www.youtube.com/watch?v=OxohbM17DHM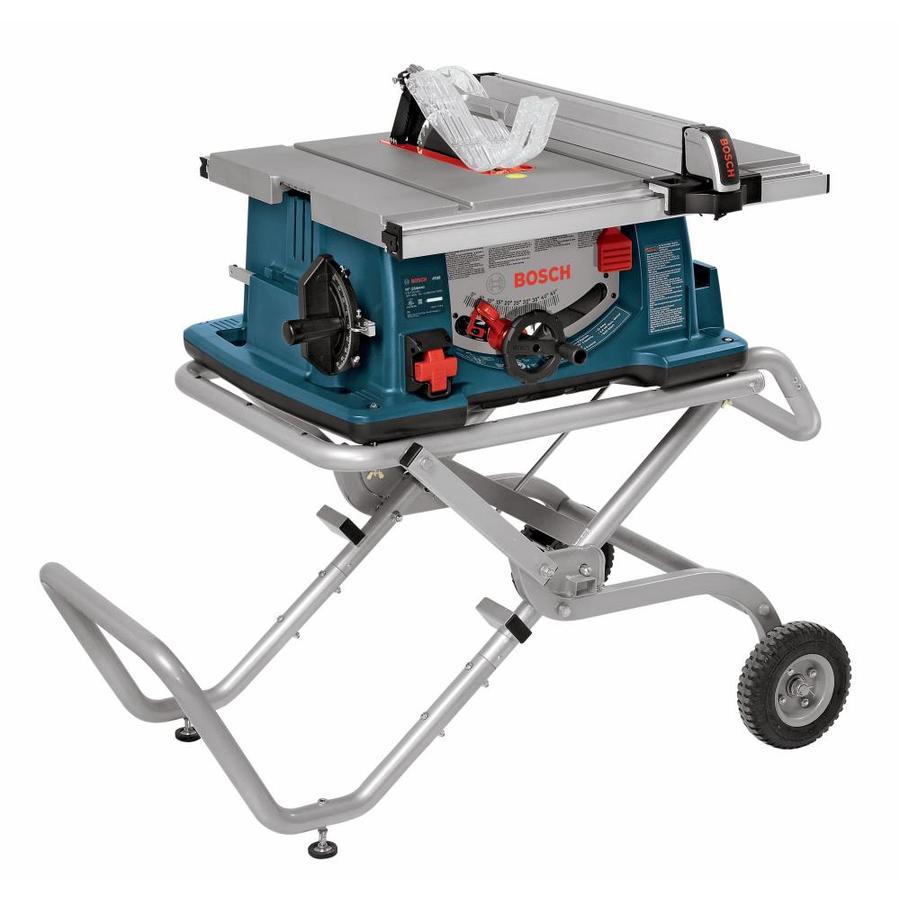 compact table saw. (Archive News Story - Products mentioned in this Archive News Story may or may not be available from the manufacturer.) Original Press Release 626 Hanover Pike, P.O. Box 158 Hampstead, MD, 21074 DeWALT Introduces Lightweight Rolling Table Saw Stand for Increased Portability New Rolling Stand Available in Combo Kit with 10" Compact Table Saw April 2008 - DeWALT, a leading manufacturer of industrial power tools, announced the launch of its new heavy-duty rolling table saw stand (DW7440RS), providing professional contractors with a lightweight stand for improved portability and ease of use. Available in May 2008, the stand will also be available in a combo kit with the DW744X 10" compact tablesaw (DW744XRS). The combo kit provides end users with the lightest portable table saw/stand in it's class - with a combined weight of 90lbs. This lightweight table saw is equipped with a 15A, 2,600 MWO motor designed to cut hardwood materials and has a patented Rack & Pinion fence system, which maintains blade to fence parallelism within 1/64". The DW7440RS is equipped with large rubber wheels and a heavy-duty kick stand that allows the unit to balance upright for easy mobility and storage. The stand is the only one of its kind to offer a wide base and offset rear legs that provides increased stability and support for improved material feed control. The folding legs of the unit are designed with quick release levers that allow users to easily tuck the legs under the stand for easy transport. For improved versatility, easily detachable brackets allow for quick disconnect of the table saw for loading and unloading.
Just for the actual unique brand such as pretty much any other graphics in addition to movie, visit http://news.thomasnet.com/fullstory/Table-Saw-Stand-is-lightweight-and-portable-816230